Sale
Grace Not Perfection Hat - Pink
Regular price
$24.00
Sale price
Sale $6.00
Unit price
per
Our Grace Not Perfection hat features our signature phrase embroidered in gold thread on the front and an adjustable strap in the back with room for your ponytail!
Shipping Info & Return Policy
View full details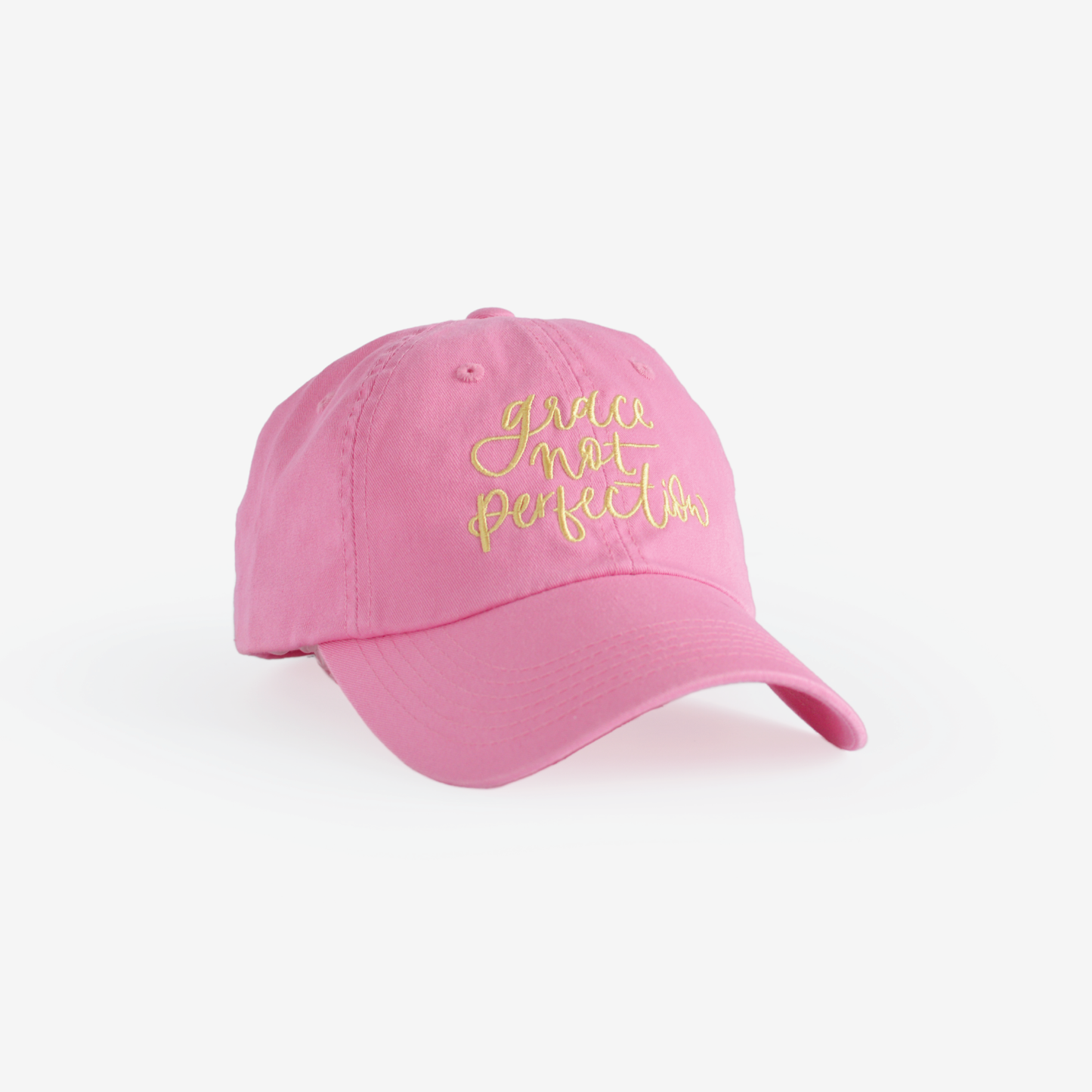 First time reviewing anything
I'm always a bit suspicious of reviews online because I don't know if they are authentic or fake... But I thought I'd take the time now to actually leave one here because it genuinely deserves a good review.
I've been buying from Emily Ley since late 2015, and all of her products have been well curated and of great quality. I had been hesitant to try other products as I wasn't sure if non stationary items would uphold those same high standards. I am glad I pulled the trigger on the purchase because like my previous experiences, this hat has been thoughtfully designed and created. The material feels quality, the cut and structure of the hat works well, the embroidery is beautifully done and the adjustment area at the back feels great. There's no tacky velcro or those ugly plastic one size fits adjusters. It truly adjusts to any size rather than set intervals, it has a humble metal clasp which hold the adjustable strap in place, and any extra material from that strap is tucked away neatly behind the band. Thank you to you and your team Emily, I appreciate the time and effort you all put into ensuring your products are consistently high quality.
So pretty
I am not a hat girl, but I needed this one! Can't wait to wear it!
Simplified hats
I bought all of your hats! They are super cute, great quality of course (everything this company does is GREAT) and they're just fun fun fun!!!