Wellness
Workbook
Regular price
Sale price
Sale $24.00
Unit price
per
We all could make wellness a more intentional focus in life, but it's often difficult to know where to start or how to keep track of our goals and progress! We designed our new Wellness Workbook to serve as your companion on your journey of self-care. Featuring gold foil details on our durable, flexible cover, the Wellness Workbook is perfect for use at home, at the gym or fitness studio, or on the go. Spend some time in the prep work pages, then utilize the monthly spreads, weekly trackers, and notes pages to help you stay on track to achieving your goals. We're better for others when we invest in ourselves.
Shipping Info & Return Policy
View full details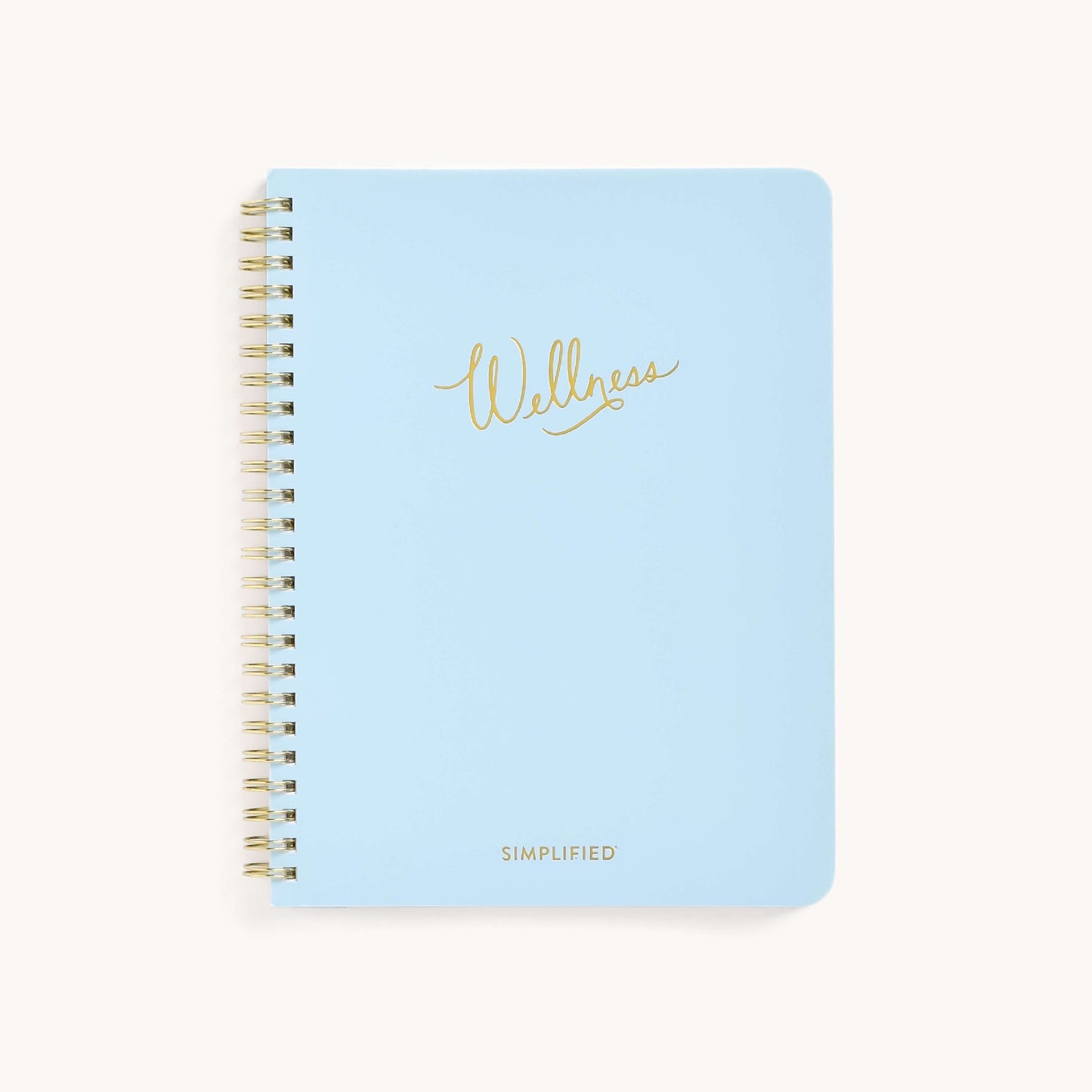 Wellness workbook
To be honest, I really wanted the Faith workbook and was iffy on the wellness workbook. But, I really like this. It makes me think about myself. I just need to be more consistent in writing in it.
Perfect place to track!
I absolutely love the balance of open ended space and structure this workbook provides. I'll definitely be ordering another when I fill this!
Perfect accountability
I struggle with routine and motivation when working out and eating healthy. But this workbook is simple and easy to use. It is exactly what I need!
Great for self-accountability
I like that I have a separate place to keep health-related tracking in. I also like that it is not dated, this gives some flexibility as to when I can use it. For example, I was sick for a week, did not workout or really worry about tracking the other items, so instead of losing a week in the planner, I could just use the next weekly section for the following week when I got back at it.
I would love to see this in a yearly format rather than 6 months if that is ever possible!
The best tracker for exercise and supplements!
I bought it the day it was launched! It has been one of the best workbooks I have ever chosen! It helped me enroll again at the gym, and it keeps me accountable to maintain my exercise routines (pilates, cardio and even walking my dogs!), water intake, hours of sleep, supplements and adaptogens, and overall wellbeing (when I feel exahusted, sleepy for no reason, well rested, etc.). And above all: it allows you to make a week balance of what things worked and what to focus during the next week.