Navy & Teal
The Big Kid Book
Regular price
Sale price
Sale $64.00
Unit price
per
After the success of our Baby Book, we created an option for continuing the documentation and memory keeping of your little one's childhood with our Big Kid Books. They're modern and classic in design, with plenty of guided writing space as well as open space for moments and photographs — all to help you capture your little one's milestones and special moments from ages 2 to 6. Features 62 pages (just a few shown to the left) each with gold foil detailing and a textured, cushioned hard cover. 
Shipping Info & Return Policy
View full details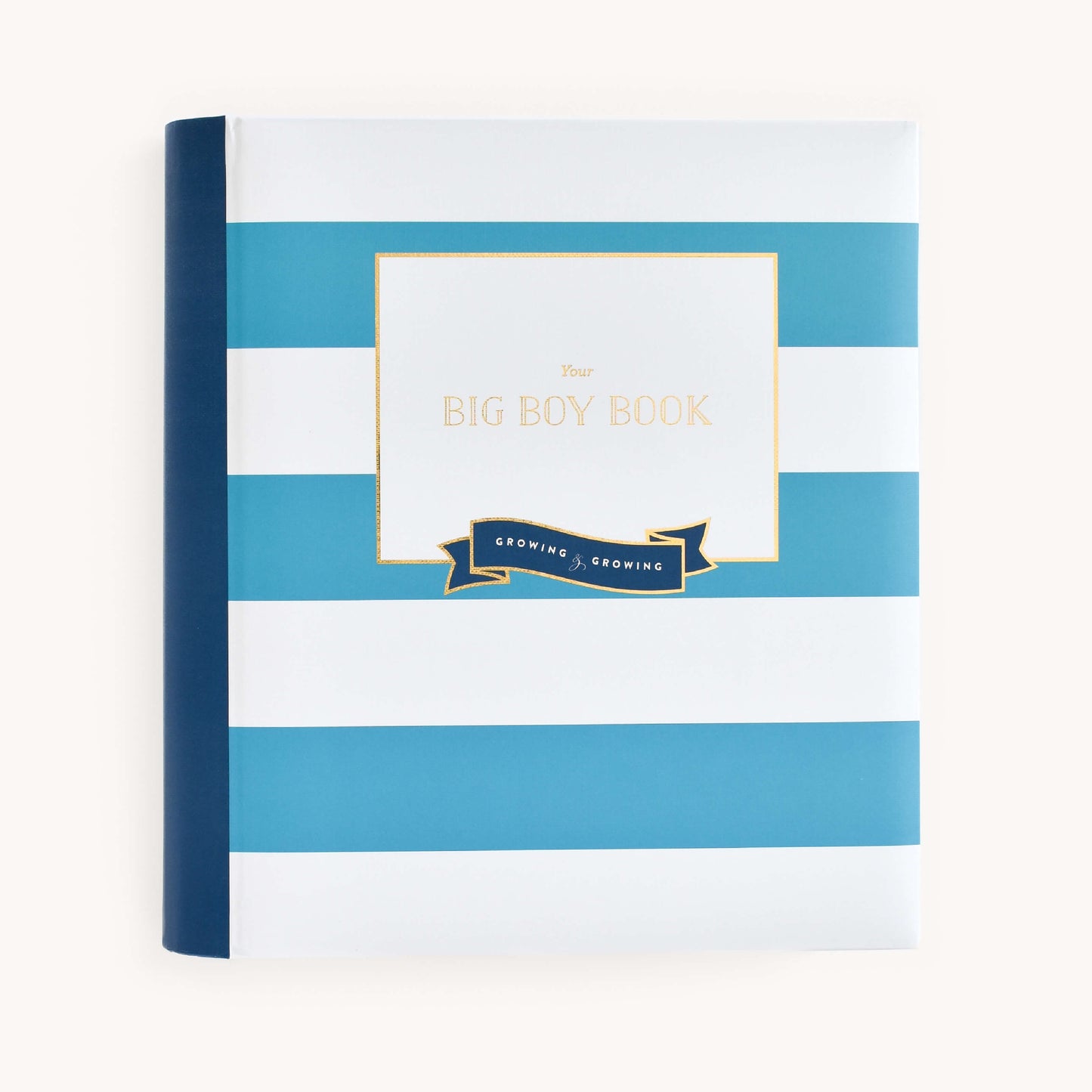 Sweetest Memories
I love this book! I love how simple it is and how perfectly it holds all the memories I hold dearest of my sweet boy. It's a beautiful treasure. The box is perfect for holding little keepsakes and pictures that I want to add to the book while also preserving the book.
Dusty is wonderful / great customer service
I have loved all products that I have purchased the last few years (daily planner, journal, grace not perfection book, story of you baby book, etc.). I recently purchased the Big Boy Book and there were a few hiccups with shipping. No biggie, it happens! Point being, I worked with Dusty to get the issues resolved and she was awesome. Excellent customer service. Love the Big Boy Book, too :)
Adorable!
I love the book- It's a great, easy way to keep up with so many of our cherished memories. Thank you! One note ... I did find an error on the 'Memories' page for 2 years. The first line of the top two boxes isn't aligned correctly. Not a big deal for mine, but thought you might like to know for future printings!
Perfect Keepsake
I purchased this along with two baby books and I absolutely love it. High quality, perfect format and consistency throughout the years. My son just turned 2 and is saying and doing the funniest, sweetest things. I can't wait to write them down and show my son his book as he grows.
Love it!
I am so in love with this book! My son is already almost 4 but this book is so natural to fill up with memories and photos that I am not having any trouble filling in the past 2 years with the perfect additions! I also got the baby book as a gift for my daughter. I'll be ordering my son one too (since I never did a baby book for him). I love Emily's classic yet fun style!