Gold Fancy Floral
Mini Notebook
Regular price
Sale price
Sale $10.00
Unit price
per
Our Gold Fancy Floral Mini Notebook is the perfect companion to the Simplified Planner! Notebook features a thick paper cover with a beautiful gold foil pattern.
Shipping Info & Return Policy
View full details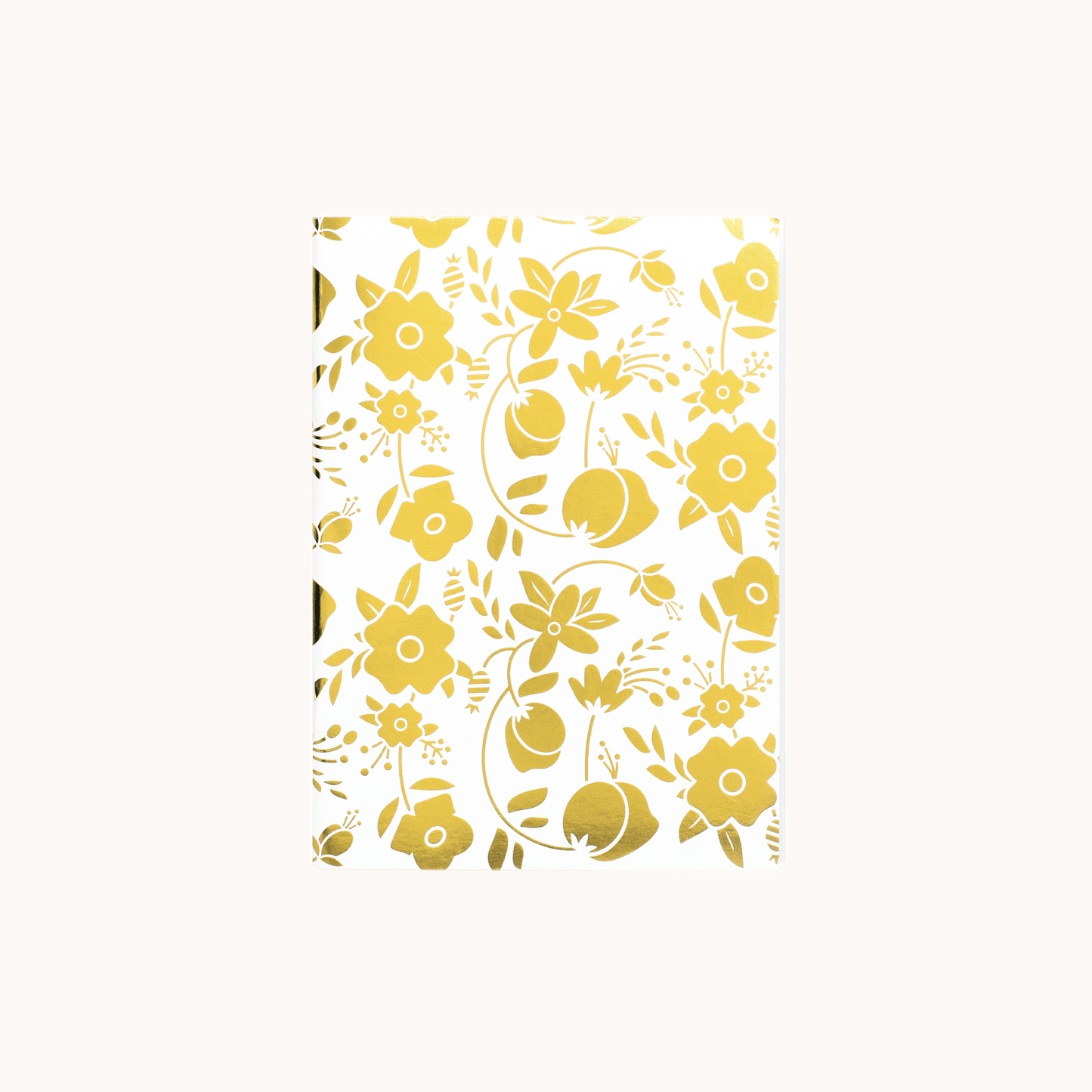 Lovely Mini Notebook!!
The look, touch and feel of the paper.... everything is exquisite! All of Emily's products down to the last detail are so wonderful, functional and best quality! This mini Gold Floral print came in perfect packaging down to the signature navy wrap and seal. It's the perfect compliment to my Watercolor Floral planner.
I love it!
I love the size it's perfect for writing things down quickly I keep it in my purse and just pull it out when needed!
Fabulous!
I've used the Simplified Planner for the last four years and have ordered various notepads (any of them are a must have!) and recently decided to try a mini notebook. As always, each time I unwrap an Emily Ley product I'm so impressed! Everything looks even prettier in person and the quality is unmatched! This floral notebook has a very sturdy beautifully embossed gold cover and easily fits right in the front pocket of my planner. Inside is thick lined paper and each page has an adorable signature pineapple at the bottom. It's these extra touches that make Simplified products stand out!
Functional and Beautiful
I must say that I hesitated before purchasing the fancy gold floral notebook. I openly admit that I am very picky about my notebooks and if something doesn't quot,fitquot, the way I want it to, well- it generally gets returned (or not used). This was my first time order from Emily Ley, but I had read so much praise about her products and after downloading some free printables (and visiting and revisiting her site repeated) and look at other planner options, I decided to throw caution to the wind and go crazy. This little notebook is of EXCELLENT quality and fits perfectly in the front pocket of the simplified planner. I really couldn't be happier. I designated the front page as a Color Code Key for the Color Coding Stickers available on the site. Great for notes, thoughts, and reference material.