Sale
Grace Not Perfection
Book
Regular price
$18.00
Sale price
Sale $16.00
Unit price
per
As a busy wife, new mother, business owner, and designer, Emily Ley came to a point when she suddenly realized she couldn't do it all. She needed to simplify her life, organize her days, and prioritize the priorities. She decided to hold herself to a standard of grace rather than perfection. This mantra led to the creation of her best-selling Simplified Planner®, a favorite among busy women everywhere—from mamas to executives and everywhere in between. 
Shipping Info & Return Policy
View full details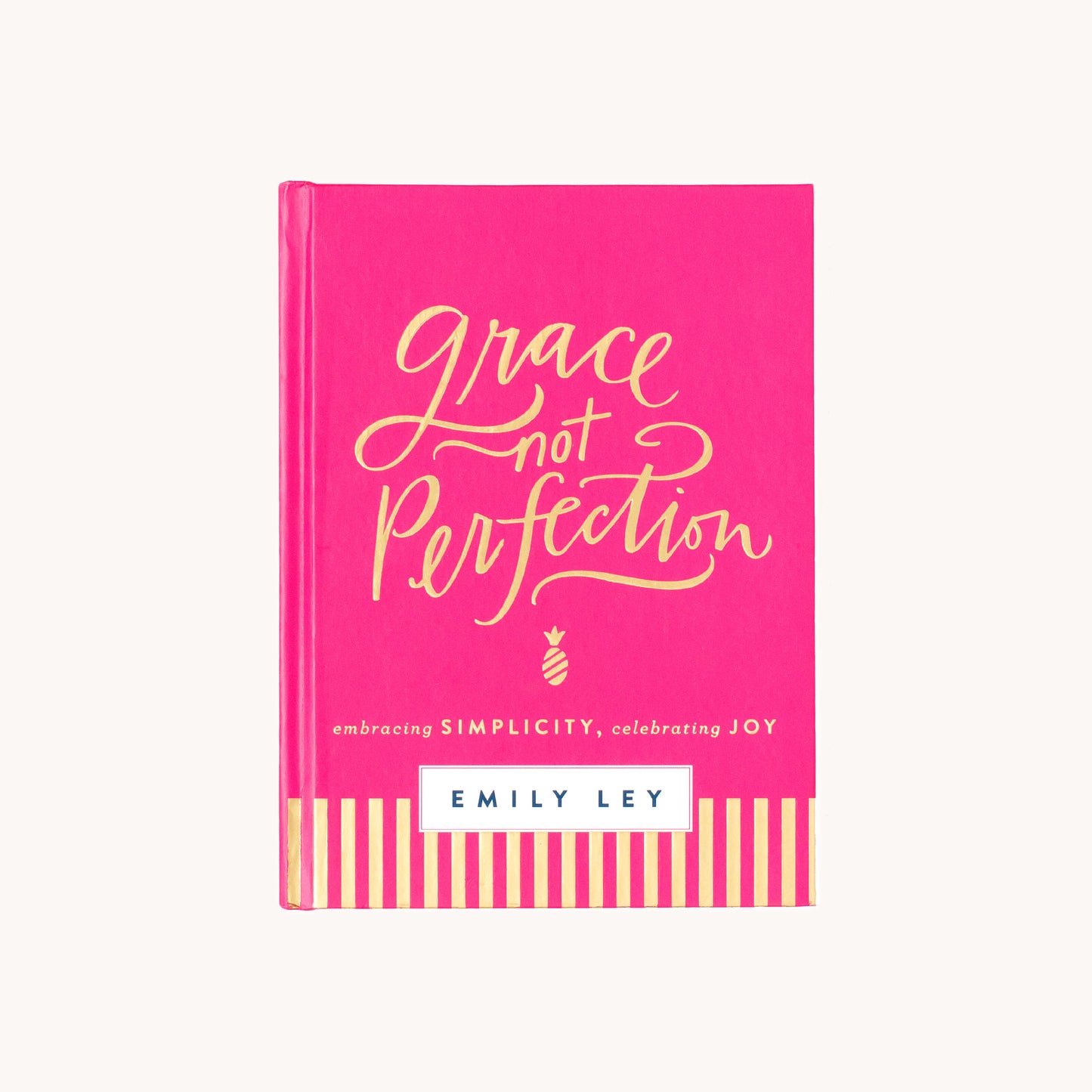 Grace not Perfection
I love it. Helps you realize that perfection is not important --- what matters is YOU!!
This Book is What Your Heart Needs
I originally asked for this book and A Simplified Life for Christmas. I was most excited for the other, as I tend to be a more tactical person. My boyfriend found this one first and gave it to me. Little did I know what a blessing that was.
My very close aunt discovered a brain tumor in December 2018. I read this book while staying in the hospital with her. It was the holidays. I work in a high pressure field. I had just taken a position on the board of a non-profit. My beloved aunt was in dire shape. I'm in a long distance relationship. It was the perfect storm. I was dead in the middle of the deepest period of burnout and emotional exhaustion in my life.
This book rescued me. It helped me identify that I was overwhelmed, and that there were things I can say no to and eliminate for my own personal good. It was like a road map out of the darkness.
After everything that couldn't wait was settled, this book inspired me to take some time. I worked on filling my well and healing my self so that I could be the most I could for the people around me. I don't know that I would have known how to do that or recognized that I needed to without this book. Thank you, Emily Ley, for providing us a lifeline in the sea of burnout.
Inspiring, real, and applicable
Best book I've EVER read. Emily Ley did a wonderful job providing take-aways for whatever phase of life you're in. I read this book twice. First, I read it as a newly wed, and teacher. Second, I read it as an unemployed, new mama. My "take-always" were completely different each time I read it. This book speaks to what is on your heart. It will provide you with insight, reassurance, and guidance. My advice is to take the journal prompts seriously, and underline/highlight what speaks to you. Emily, you took what was heavy on my heart, and put it into words perfectly. Instead, I will live a life of grace, not perfection.
Life-saver for new mom
Another mom recommended this book to me when my son was only 9 months old. Life saver. Still learning to walk with Jesus daily, and find grace when I fall short.
But this book gave me hope to see beyond today's mess. :) Thank you!
Loved it!!
What a great and helpful book! It was a quick read and loved how sincere and straight forward it was about staying real and keeping it simple. I will definitely use the tips Emily mentioned. I also have the Simplified Daily planner for work and excited to use it this school year!