Mint
Simplified Baby Book
Regular price
Sale price
Sale $64.00
Unit price
per
A precious, classic, thoughtful baby book perfect for documenting "The Story of You" for your little one. This Baby Book was a labor of love created by Emily as she awaited the arrival of her twins, Caroline and Tyler. After searching high and low for the perfect Baby Book for her son, Brady, she decided to create one that was both modern and classic — with plenty of guided writing space as well as open space for moments and photographs. Features 64 pages (just a few shown to the left) each with gold foil detailing and a textured cushioned hard cover. Customize your Baby Book even more with our additional Baby Book Page Packs!
Shipping Info & Return Policy
View full details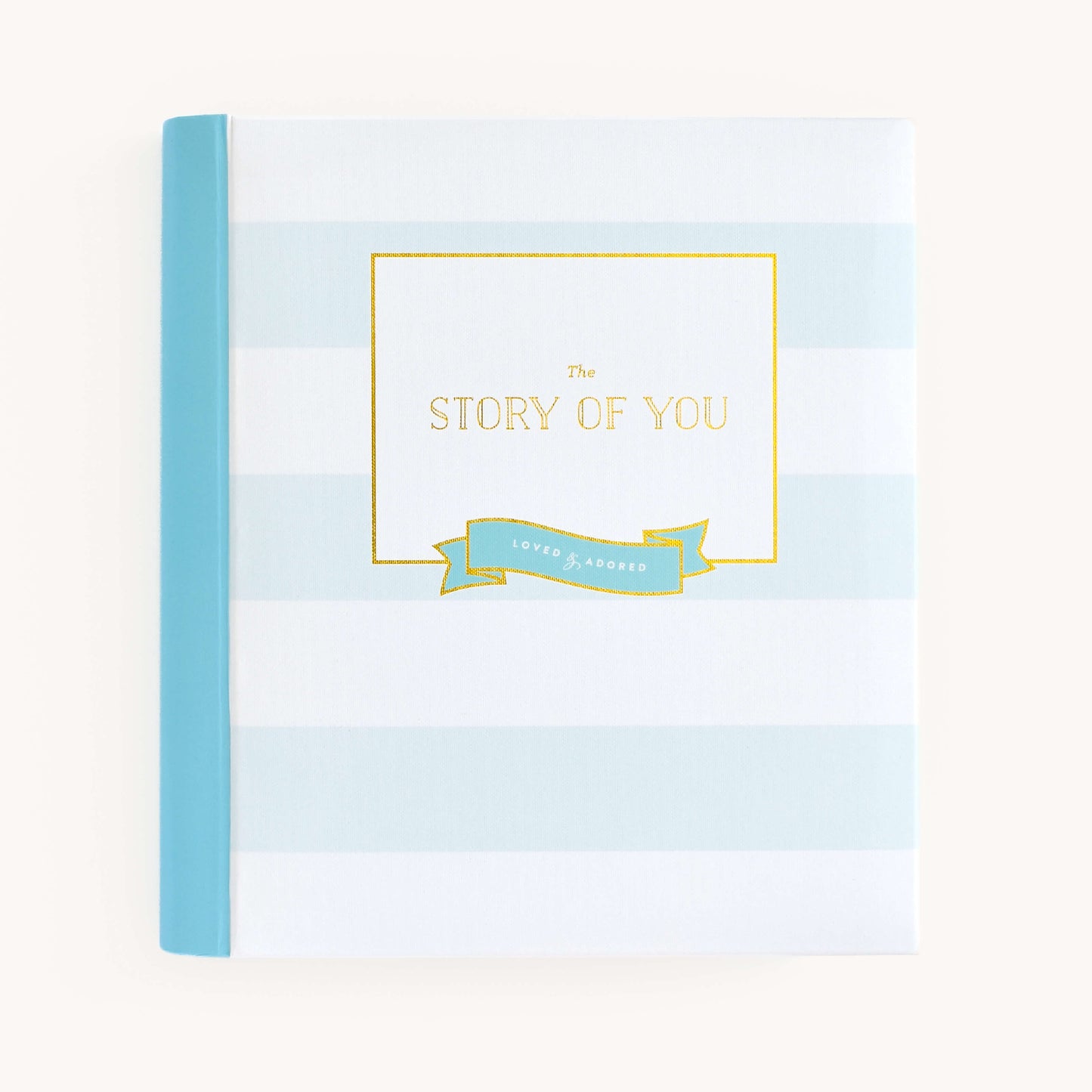 On Number Three
I was gifted this book for my first child and I liked it so much I purchased the same one for my second and, just recently, for my third. It is a well-crafted, aesthetically pleasing baby book that our whole family will treasure for generations.
Beautiful and exactly what I was looking for
I love that this baby book doesn't ask for TOO many details (because I've waited 6 months to get started on it...and I've forgotten a lot!) but it still leaves lots of room to fill in more photos or stories. I love the blank pages for that. Also: it's beautiful! Even the blank pages have gorgeous, fun patterns and gold details.
A treasure
This beautiful book is sweet, thought provoking and a real keep sake for years to come. Thank you for this dear gift!
I bought them for both my boys!
I loved this baby book so much for my first son I bought it again or my second son! I wanted them both to have the same special book of memories and the beginning of their precious little lives! The books are beautiful, high quality and have adorable details!