Raspberry & Blush
The Big Kid Book
Regular price
Sale price
Sale $64.00
Unit price
per
After the success of our Baby Book, we created an option for continuing the documentation and memory keeping of your little one's childhood with our Big Kid Books. They're modern and classic in design, with plenty of guided writing space as well as open space for moments and photographs — all to help you capture your little one's milestones and special moments from ages 2 to 6. Features 62 pages (just a few shown to the left) each with gold foil detailing and a textured, cushioned hard cover.
Shipping Info & Return Policy
View full details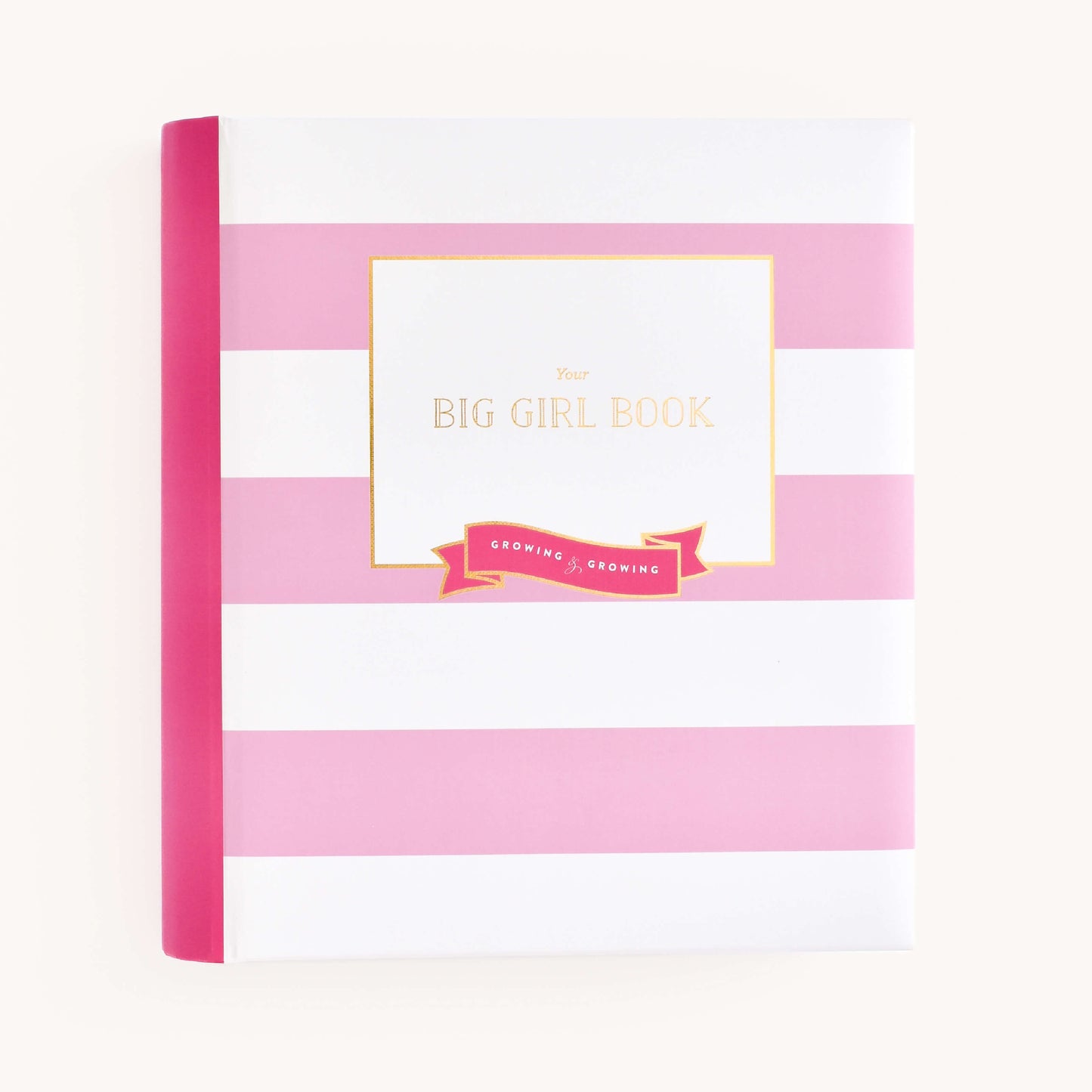 Adorable and Simple!
The Big Kid Book was a great purchase! I was a little overwhelmed by the price, but the fact that we will fill it with five years of memories made the purchase worthwhile. The pre-made titles and helpful prompts make organizing photos and artifacts easy. It's a beautiful binder that we will fill with wonderful memories!
Nice
It's a well crafted book, with simple and intentional content. I took a star off, not for the product, but for the packaging. Being my first Emily Ley purchase, I expected well thought out packing due to her knack for detail, however it was in a plastic sleeve and stuffed in a box with shipping paper. I expected more thoughtfulness in the exterior presentation is all. But that aside, I am pleased with the book.
Love this!
I have the EL baby book, and I LOVE it too. I'm so glad she did this big girl book because after they turn 1 that baby book just goes to 1 page for each year. The big girl book allows for lots of pictures and info as they get older and provides a perfect place to keep the memories you've made! Another great product, Emily • thank you!!