Sale
A Simplified Life
Book
Regular price
$18.00
Sale price
Sale $16.00
Unit price
per
Do you long to simplify the demands on your time, energy, and resources? Have complicated responsibilities, overwhelming to-do lists, and endless clutter left you feeling overwhelmed? Busy wife, mom, entrepreneur, and best-selling author Emily Ley knows how you feel. With a growing family, increased work demands, and more, she understands the struggle it is to keep the plates spinning. Emily will show you how to truly make the most of your days with realistic, achievable, and tactical tools.
Shipping Info & Return Policy
View full details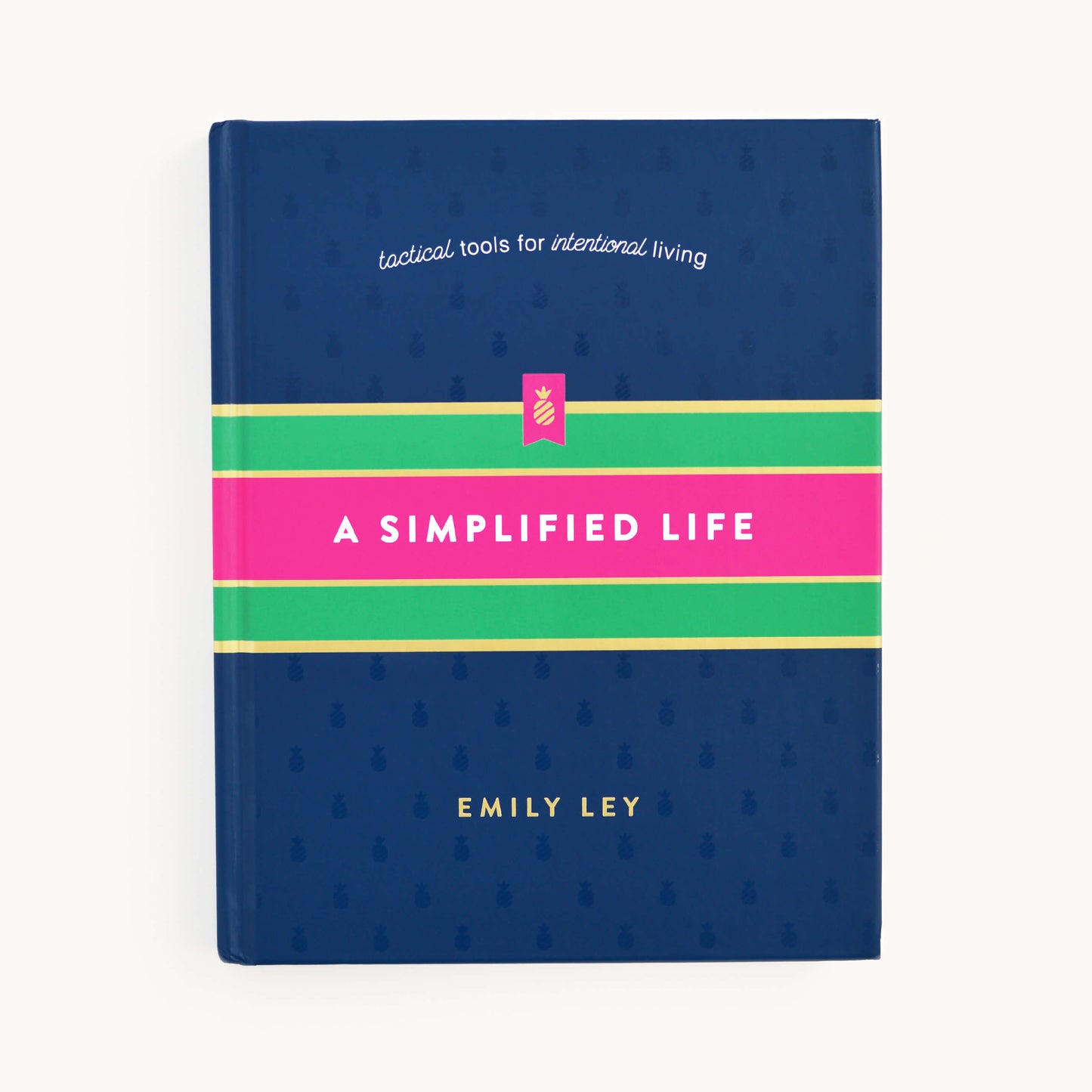 Love simplified life
It was amazing! It was truly helpful. I only wish I read it years ago.
Love this planner!
I have Grace not Perfection and loved the easy tweaks suggested that made life SO much easier.
This planner and all the tips on use are looking to do the same. It's cute design is great but all the encouragement and community are what really make this experience so great. Thank your Emily Ley!
Life changing!
I purchased this book months ago on a whim feeling moved and pushed to grab this random book while at Target. Later I got home to find the other book I had been reading "Grace not Perfection"
Was also an Emily Ley! It didnt take long for me to completely submerge myself into this book, Itook my time going through it and I learned so so much about myself! To say this book changed my life is a serious understatement. Ive learned, grown, laughed andfelt more joy in the last 8 months, so much more than a book. Emily Ley just gets it and has such an amazing perspective! I have since gifted this book so many times and I will continue to gift this among the other Emily Ley creations! Thank you to all who work with the Simplified products!
Great Book
Love this book for tips on how to simplify life as a SAHM with 2 girls.
Loved it
Thank you so much for writing this book and sharing your ideas. It has changed my whole perspective.