Sale
Sage Silk Scarf
2023 Monthly Simplified Planner
Regular price
$20.00
Sale price
Sale $6.00
Unit price
per
The Simplified Planner is a beautiful, joyful agenda for busy women in all seasons of life. Designed minimally on purpose, its open pages serve as a fresh start every day. We believe margin matters, and our mission is to inspire women to organize, simplify, and carve white space for the good stuff of life. The monthly edition covers 12 months (with one two-page spread per month) and features a saddle-stitched binding, 13 notes pages in the back, and luxurious pure white paper.
MONTHLY EDITION
January - December 2023
Cover & Pages: 8" x 10" (0.125" thick); weighs 5.5 oz
Thick, 80 lb., pure white paper
Saddle-stitched binding
Full month views
13 notes pages in the back
Monthly Simplicity Tips
Simple color throughout
Packaged in a cello bag with a label
Imported
Shipping Info & Return Policy
View full details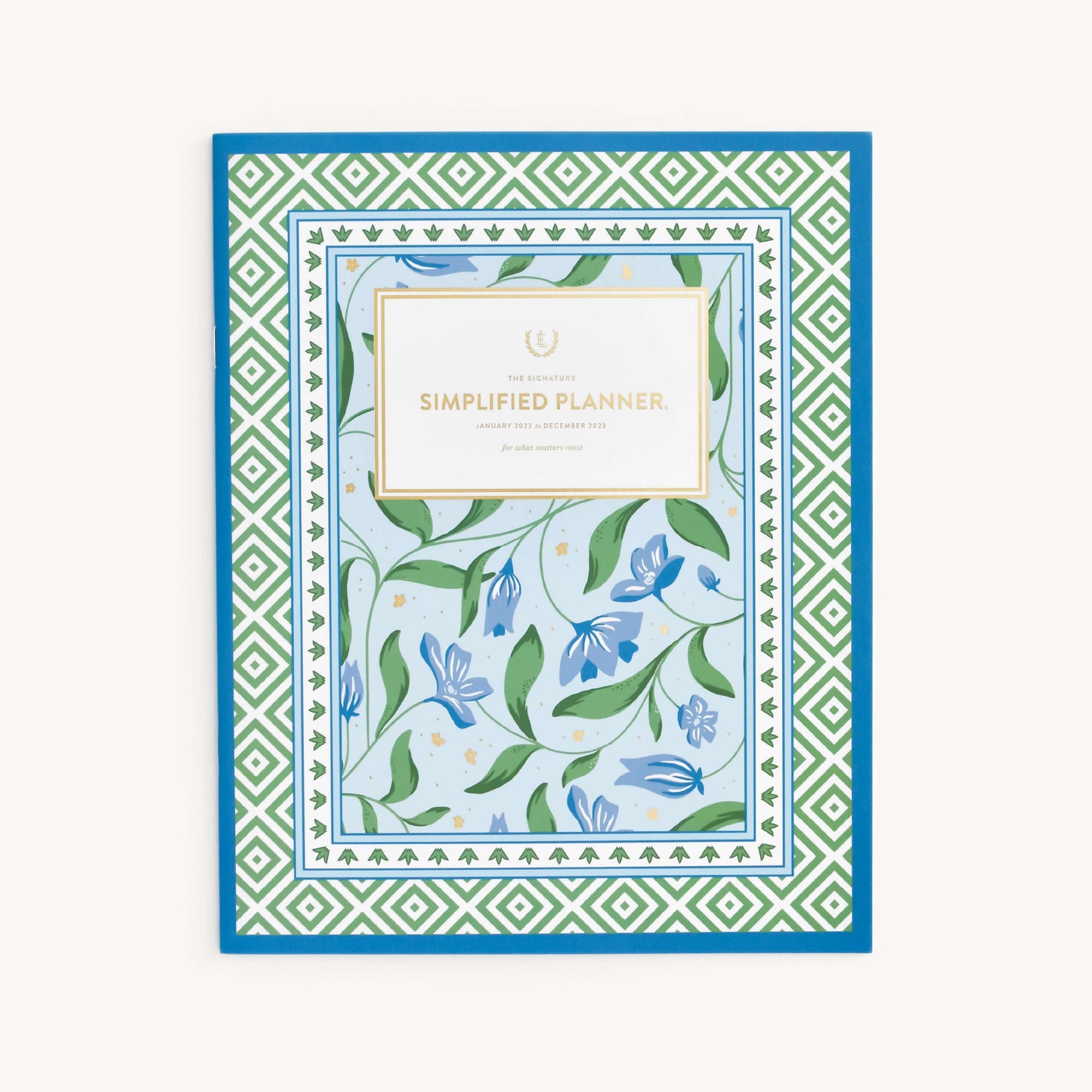 Favorite planner by them!
I keep an online planner and a written planner (this one)! Please never stop making these, they are my favorite planner!! Compact, portable and perfect for keeping track of ask my business meetings and takes. ❤️ big fan!
Very useful
I work as a librarian and host lots of programs. I work different days each week and different hours based on the day. This planner is perfect for scheduling programs, keeping attendance statistics and recording library closures/holidays. I work with kids and tried the teacher planner but I like this one even better because it's so easy to use. The spaces for each day have enough room for me to write down the one to two items I might need to remember. It's a great layout overall.
Monthly Planner
This is my second time to get the monthly Simplified calendar. I love that it's easy to fit in my purse, and has large enough area to plan. They always have several beautiful looks to choose from.
Simplified planner for 2023
I bought the first simplified planner last year and I like it because it's simplified yet beautiful and I enjoy the design of next year's plan or even more
Good
This is exactly what I wanted! Perfect