Sale
Hi Friends Hat - Navy
Regular price
$24.00
Sale price
Sale $6.00
Unit price
per
Our Hi Friends hat features Emily's social media catch phrase embroidered in gold thread on the front and an adjustable strap in the back with room for your ponytail!
Shipping Info & Return Policy
View full details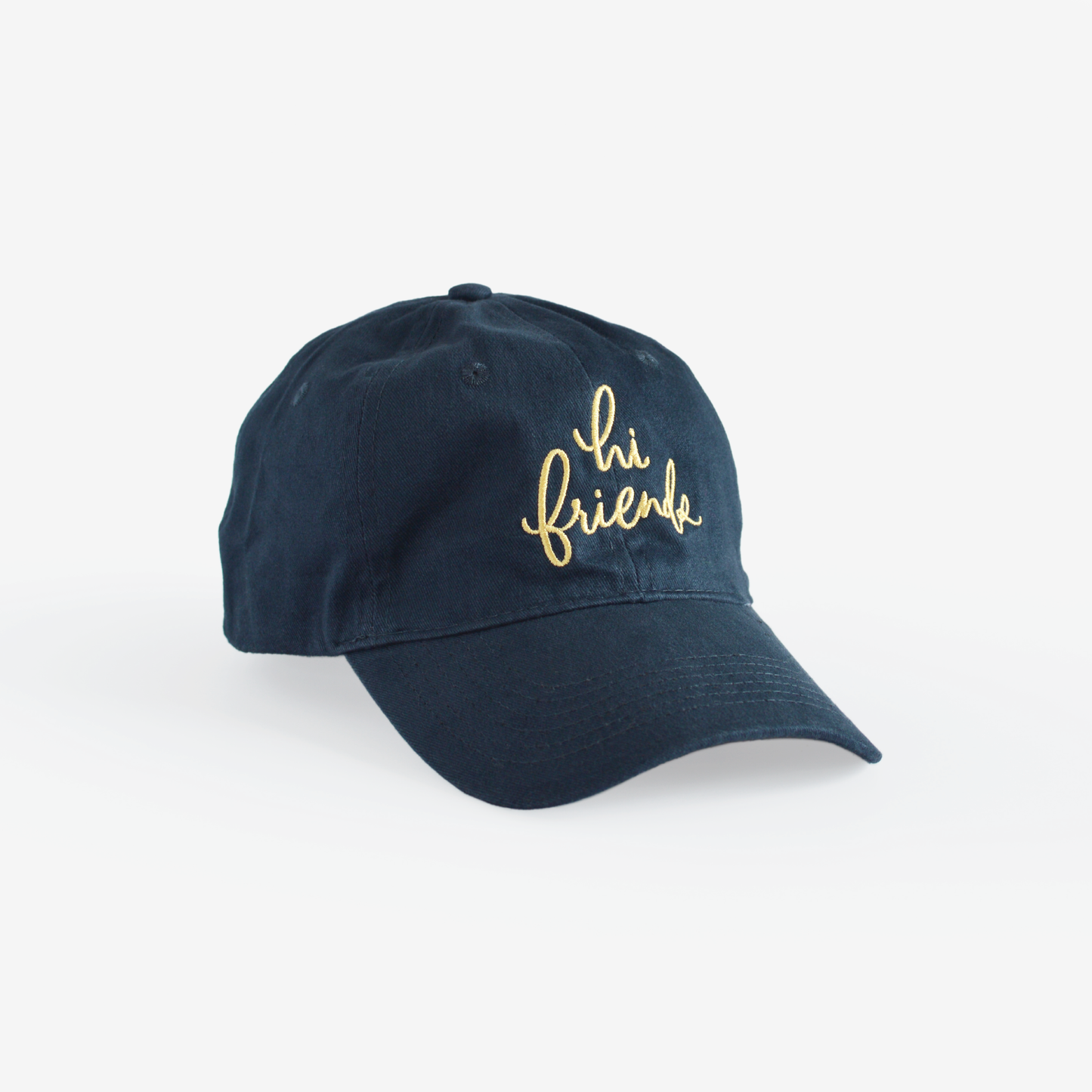 Hi
Super cute hat and it fits even me with a big head. Love it and love the mentality with it. Perfect addition to an outfit when you have to wear a mask
2nd best next to my Emily Ley Simplified Pineapple Hat
I love this hat so much that when my dog chewed up the first one I had, I almost cried! Now I've finally reordered another, and can't wait to receive it in the mail!
Cute cute cute!
I'm from So Cal but when I wear my hat, I hear "hi friends" in a southern accent! Love it!!
Happy Hat!
I am an equestrian and LOVE wearing this hat to the barn! It's great as I walk in and happily greet the horses ("Hi friends!") and it covers my sweaty head and messy hair once my training is over and my riding helmet is off. I love the navy color and it is so comfortable and breathable, even for my large head! I also have the other hats and love them, but this one is perfect for my riding days. :)