Sale
Ivory Antelope
2023-2024 Weekly Simplified Planner
Regular price
$54.00
Sale price
Sale $34.00
Unit price
per
See the story behind Ivory Antelope here!
The Simplified Planner is a beautiful, joyful agenda for busy women in all seasons of life. Designed minimally on purpose, its open pages serve as a fresh start every day. We believe margin matters, and our mission is to inspire women to organize, simplify, and carve white space for the good stuff of life. This weekly edition covers 12 months (with one week per two-page spread) and features a hand-painted design, bookbound, lay-flat binding, a navy inside liner and pocket, 4 lined notes pages in the front and 27 in the back, and luxurious pure white paper. Packaged with an informative booklet and a full-color insert card with your planner pattern on one side and the story of the design on the other, inside our beautiful Carolina blue 15th anniversary keepsake box. With your Simplified Planner purchase, you'll also get access to our Simplified Planner Coaching Video Library with 12 encouraging videos from Emily (accessible with your EmilyLey.com account login)! This Simplified Planner is dated August 2023 to July 2024. 
Shipping Info & Return Policy
View full details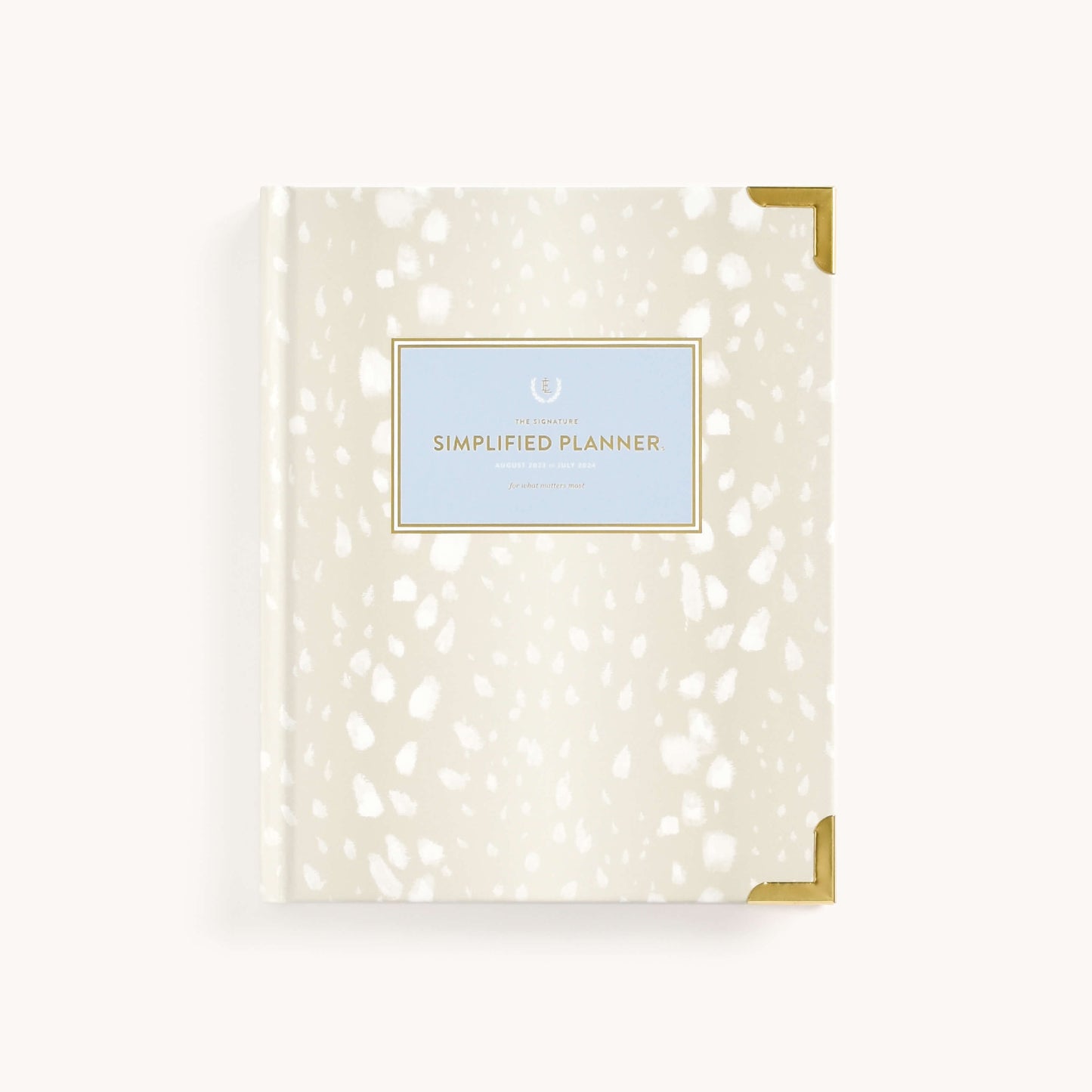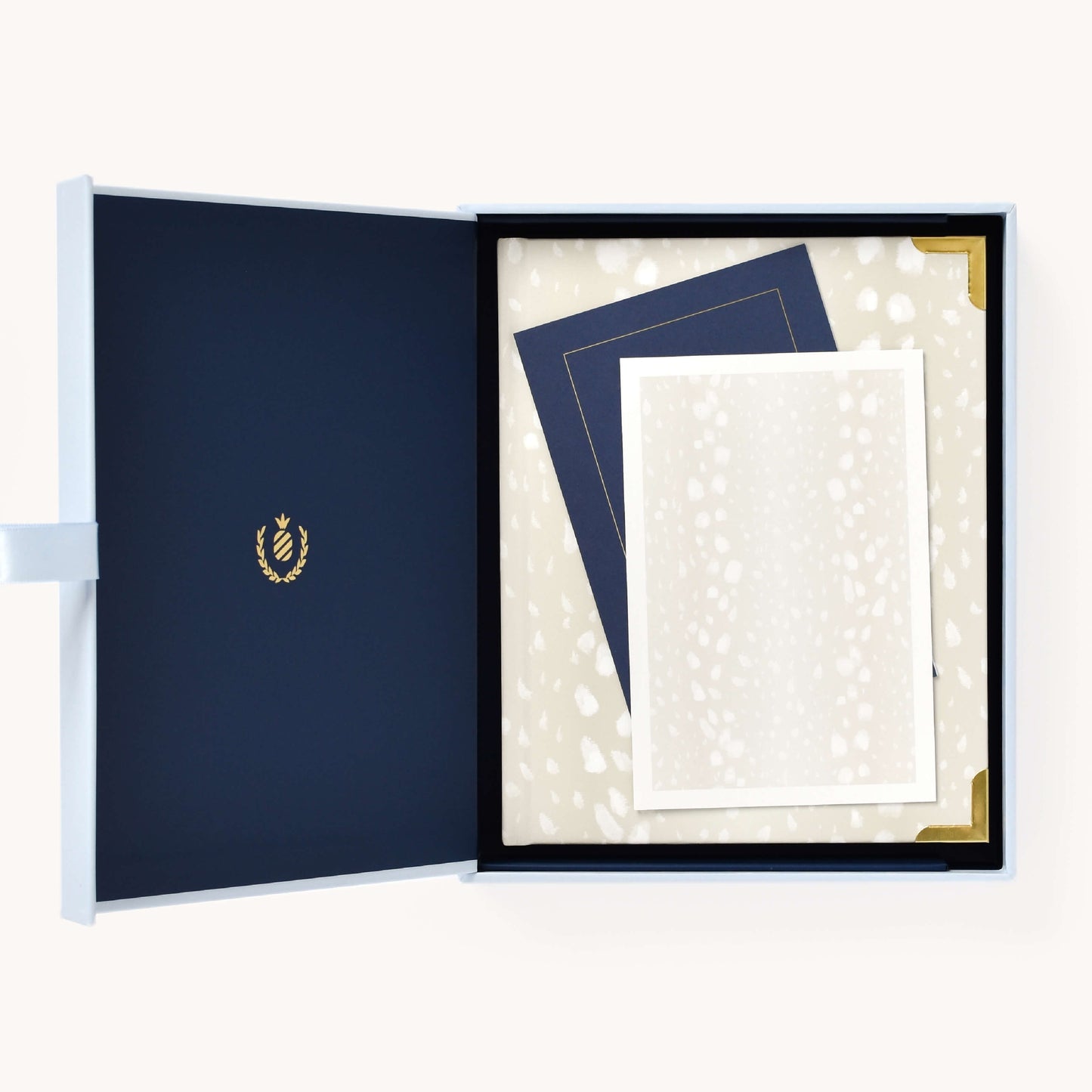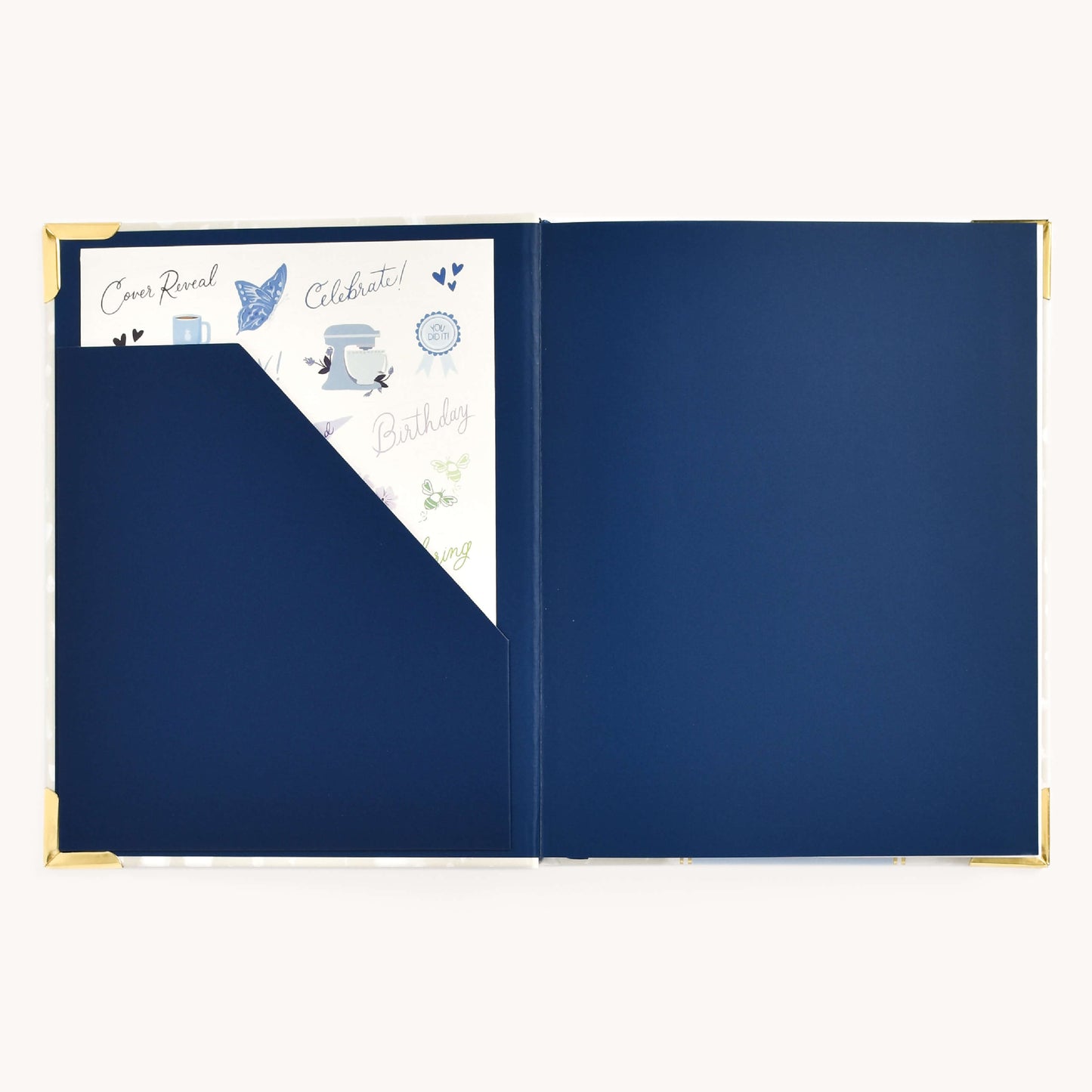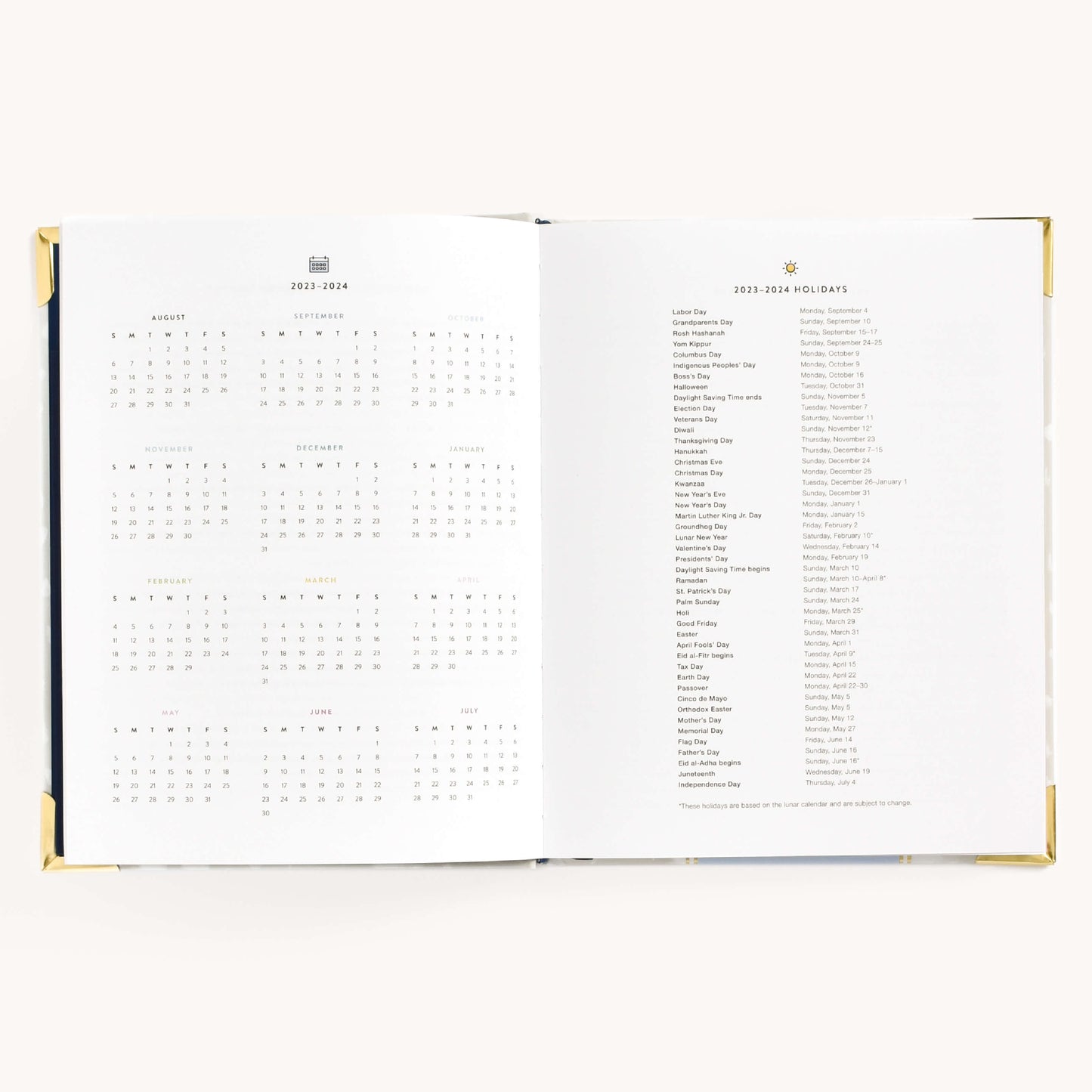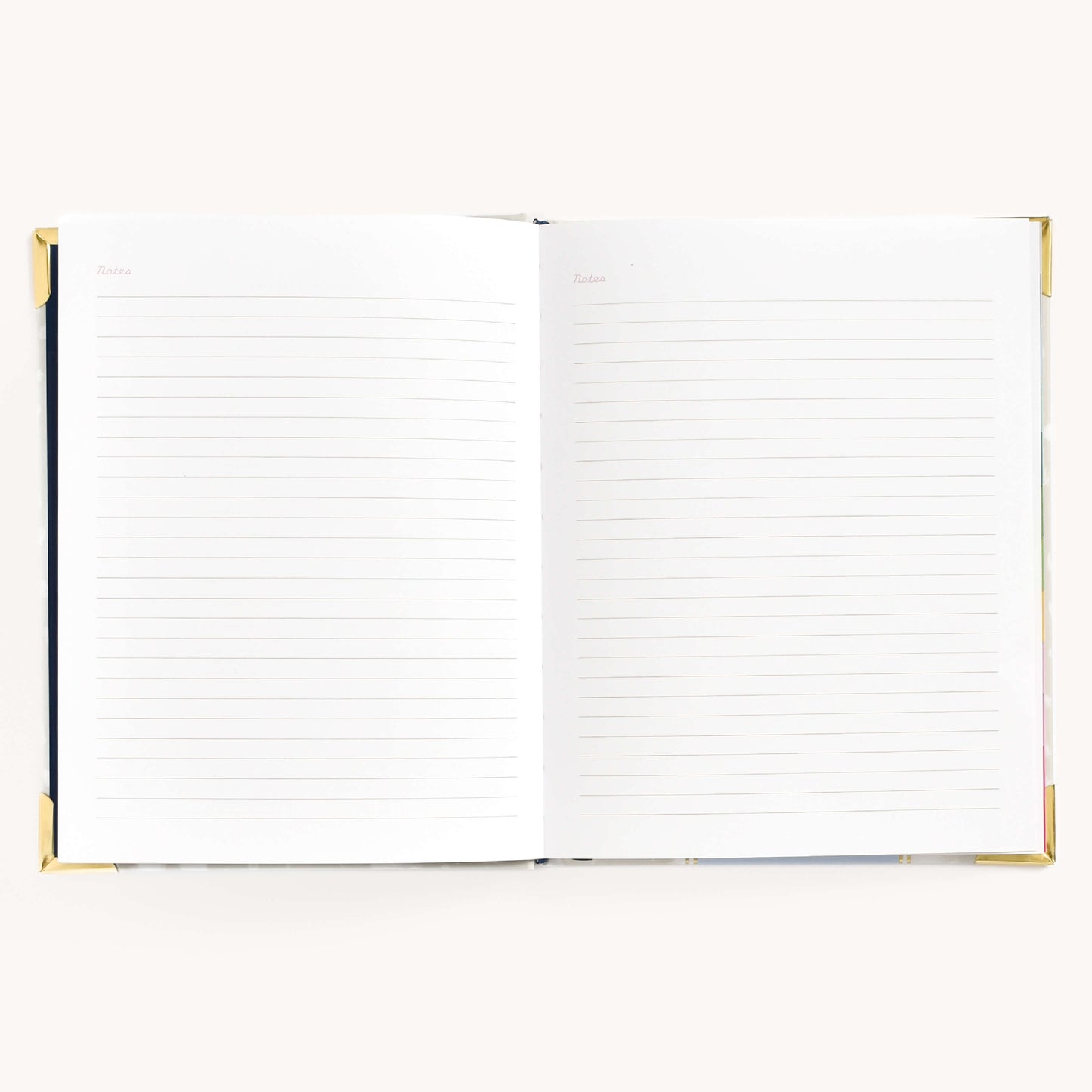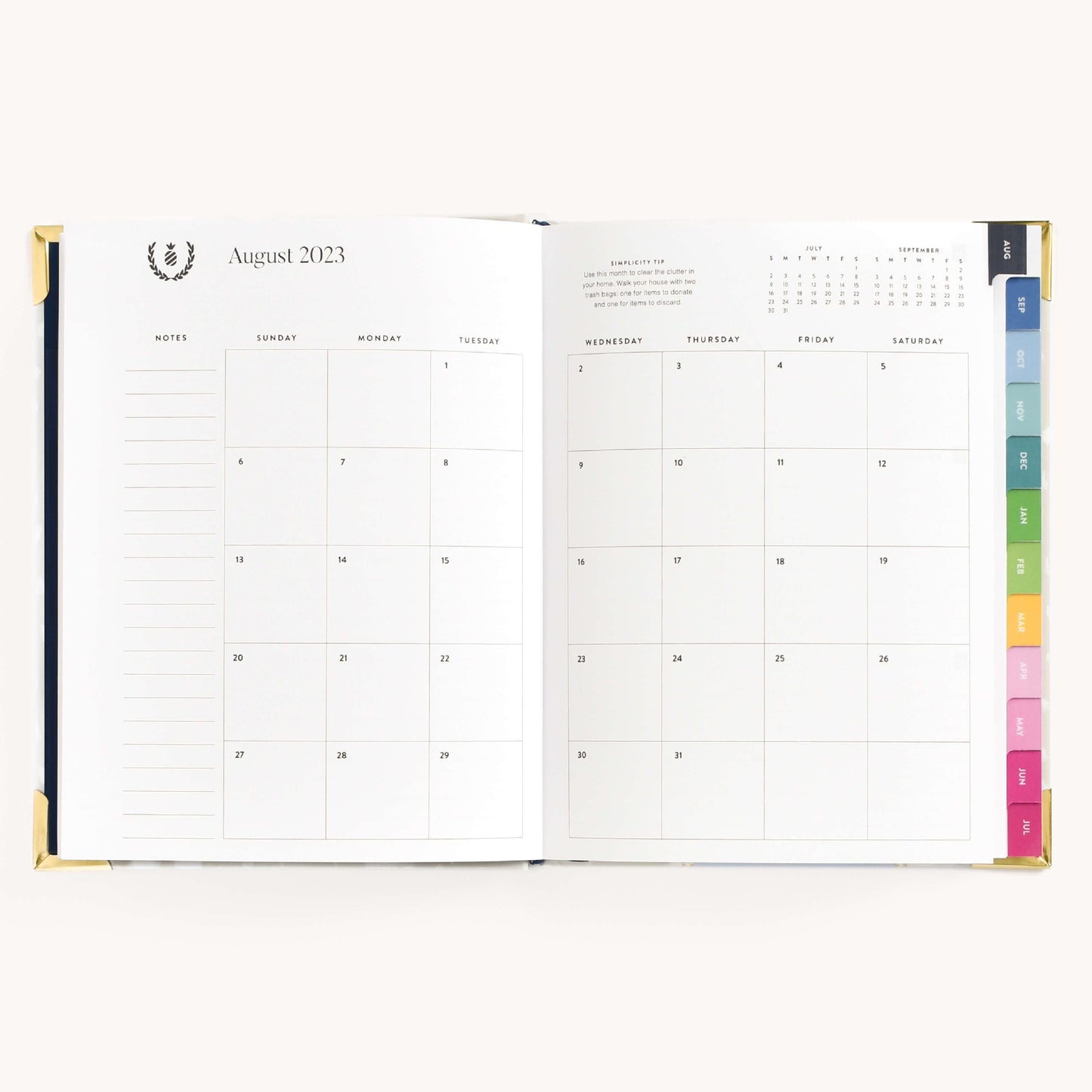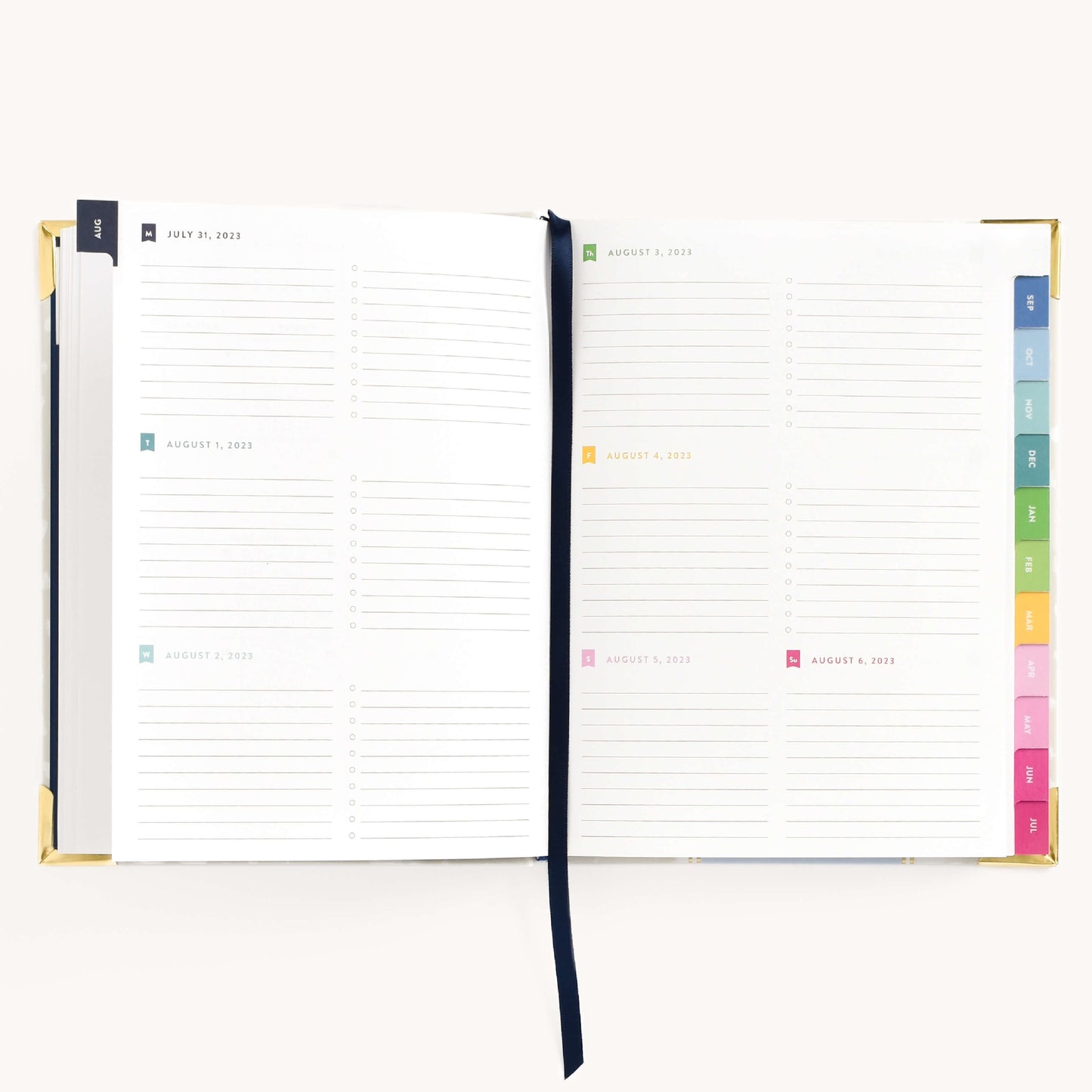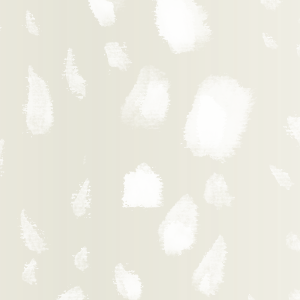 Favorite Cover So Far!
This is my 5th year with a SP and I LOVE the clean, calm lines and color tones of the Coastal Stripe! It's perfect for a girl who values beauty, class and minimalism. 🩷 Switched from daily to weekly for this year, as I enter a more flexible season.
Beautiful design. Sleek. Exactly what I want for a planner.